This week's 'HiddenTalent' is Blind Love, a rock n roll band based in Christchurch, New Zealand. They are led by the talented step-dad /step-daughter duo 'Seb and Mim', their songs are a blend of folk rock, blues and rock n roll.
If you like the track I played in the show, then check out their website blindlovemusic.co.nz
or facebook page https://www.facebook.com/blindlovemusic
***************
A little gem from my mother, as I'd been using a sat nav to navigate our way to have lunch with my brother. I might add that we arrived safely and on time. Mam had to say though " We'd have got here quicker if we'd used a real map, but we'd have got lost"
***************
The 'Eartweaser' was a hit from 1989 by a British band which fo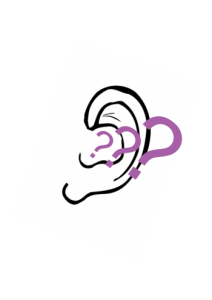 rmed in Birmingham in 1984. In 1990 they won two Brit Awards, for the best British Group and Best British Album, The Raw and the Cooked.
The band took its name from a 1960 film starring Robert Wagner and Natalie Wood.
***************
Playlist:
Lindisfarne – Run for Home
Alice Cooper – No More Mr Nice Guy
All Saints – Never Ever
Marvin Gaye – I Heard It Through The Grapevine
Anastacia – I'm Outta Love
Leo Sayer – When I Need You
Linda Ronstadt & Aaron Neville – Don't Know Much
Barry Blue – Do You Wanna Dance
Kylie Minogue – Can't Get You Out Of My Head
Coldplay – Viva La Vida
Culture Club – Everything I Own
Blind Love – Slice of Peace
Bette Midler – The Rose
Jigsaw – Sky High
Daryl Hall & John Oates – Maneater
David Soul – Silver Lady
Diana Ross – My Old Piano
Dolly Parton & Kenny Rogers – Islands In The Stream
Joe Cocker & Jennifer Warne – Up Where We Belong
Empty Frets – No One Said
Duran Duran – Is There Something I Should Know
Elaine Paige & Barbara Dickson – I Know Him So Well
Jennifer Rush – The Power Of Love
Genesis – Turn It On Again
Jim Reeves – I Love You Because
Joe McElderry – The Climb
Fine Young Cannibals – She Drives Me Crazy